Blockchain technology can assist digital identity management by replacing traditional identity and access management strategies with blockchain counterparts. Blockchain can authorize and allow users to manage their identities more efficiently and helps them to overcome persisting issues such as data insecurity, fraudulent identities, and inaccessibility. Blockchain technology, which was initially introduced by the Bitcoin crypto-currency , opens opportunities to multiple initiatives and research topics in the context of IoT security . Moreover, blockchains, as distributed ledgers, keep permanent records of all transactions used to transfer bitcoin values between members, participating in the Bitcoin peer-to-peer network.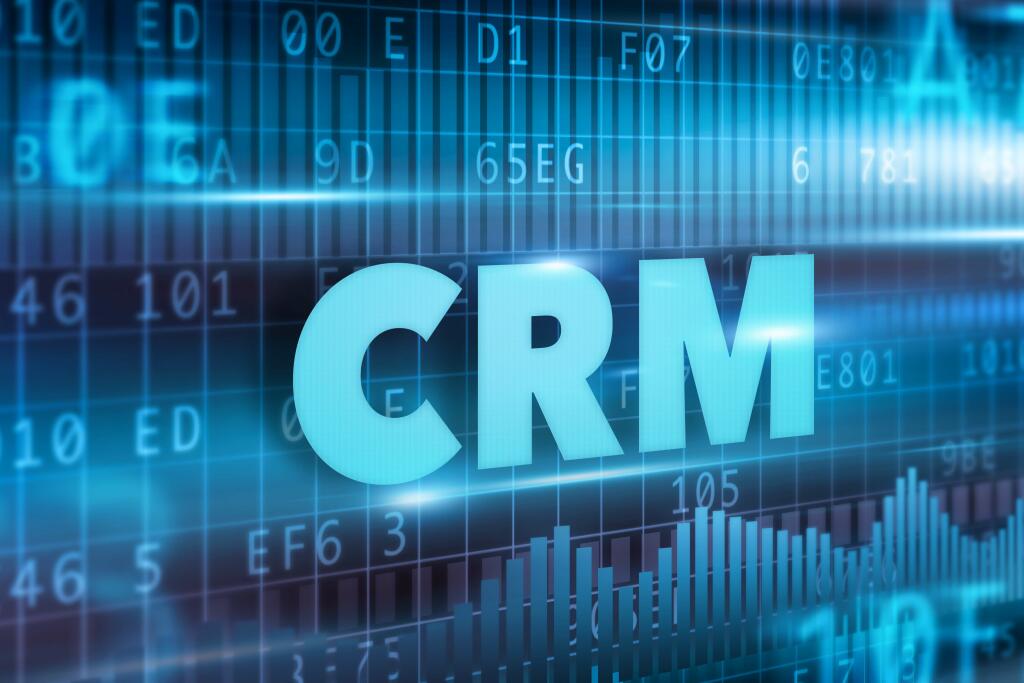 Businesses and consumers have digital identities, either self-created or generated by organizations, scattered across networked devices and platforms. The management, security, and usability of these identities for purposes of verification has suffered as a result. New advances in biometrics and multi-factor authentication have addressed some of the security gaps inherent in authentication systems, but only to a point.
In order to achieve this sleek solution, there is a need for a powerful and scalable blockchain platform that has the ability to permission users and organisations easily. Blockchain technology is very broad and applicable, and so, the solutions built upon these platforms need to be specifically tailored. CSPs are not only able to deliver blockchain-based identity-as-a-service to consumers, but they are better positioned to safely and securely provide identity verification and information to legitimate agencies such as hospitals and governments.
3 Trust
Data is a precious commodity, and the amount that CSP companies have at their disposal through the growth and dominance of smart phones allows the CSP to become a focal point of identity and authentication through the blockchain. Shifting from a centralized to distributed paradigm requires interconnectivity and coordination of data, APIs, systems and governance mechanisms. This not only occurs within large organizations with increasingly diverse IT and OT assets and environments, but across other organizations and ecosystem partners.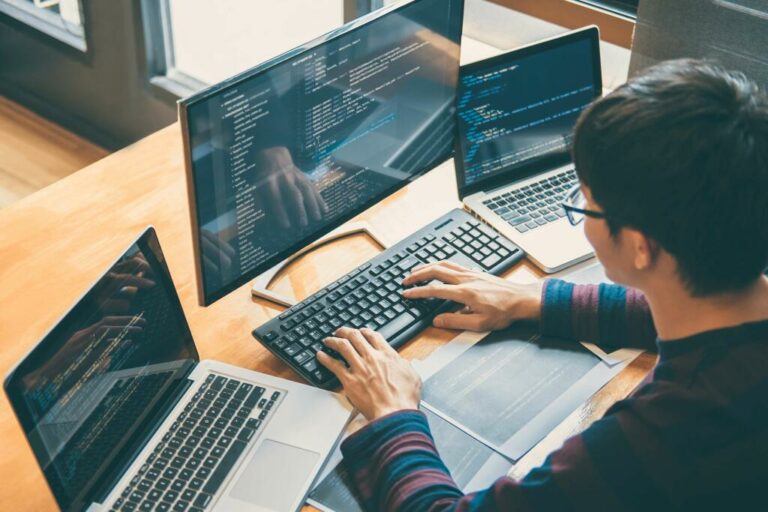 GDPR in Europe and social media personal information breaches have outlined why it is becoming increasingly important for companies to have rigorous consumer identity management. The consequences, which range from fines and litigation, can go as far as irreparable brand damage and loss of consumer confidence. Many CSPs have noted these pillars of blockchain technology and have begun working towards blockchain-powered identity-as-a-service solutions. This provides these companies with better oversight, better control and security of their customer data, but also with a new revenue stream. Value attributed to digital identities is estimated to expand by 22% yearly, with economic benefits of close to €330 billion for European businesses and governments by 2020, and nearly twice as much value for consumers – €670 billion. Decentralized identity models give users the chance to unlock this value, which will, in turn, grow the global economy.
Consequently, the concept of social networks could be introduced to solve trust issue in distributed identity management. The emergence of centralized and federated IdMS indeed alleviates the complexity of managing many identities originated from different security domains. However, the increasing number of applications per domain renders all agreements, protocols, standards, and processes (i.e., authentication and authorization) across these domains extremely complicated and undermines usability of identity. Besides, centralized and federated IdM systems are designed from the perspective of service providers ; they are still not flexible for lacking of users' consideration. Therefore, user-centric identity management models have been proposed to improve user experiences and ensure security and privacy .
Without digital identities, these IoT entities could barely transact with others, leading to untrusted environments and consequently the lack of business opportunities. The distinction between identity management systems and naming systems (i.e., Domain Name Service , active directory or URLs) is blurry in the context of the Internet. In the following sections, we discuss the logic identity law from the philosophy origin, survey the art of digital identities on the Internet and analyze the traditional identity management solutions in the context of IoT. It is an added advantage as Blockchain is decentralized, immutable, and interoperable infrastructure, making it difficult to hack.
Augmented Social Network
Facts (e.g., Equifax data breach , Facebook security breach , etc.) prove that centralized identity management systems have become honey pots of attackers. Thirdly, the proliferation of online identity providers also leads to fragmented identities scattered all over the Internet, Blockchain Identity Management which makes us overwhelmed by multiple accounts. Furthermore, fragmented identities from different security domains extremely increase the cost of identity identification and expose personal information retained by identity providers to vulnerabilities and data breaches.
This has the potential to completely change the way we use identities to connect to different online services. Our webinars focus on the features and industry applications of Enterprise Ethereum. Blockchain enables DPKI by creating a tamper-proof and trusted medium to distribute the asymmetric verification and encryption keys of the identity holders. Currently, the online data that we generate is intangible, invisible, and complex. Attribution is critical in the processes of ownership, and SSI makes it possible to attribute your online data to your DID.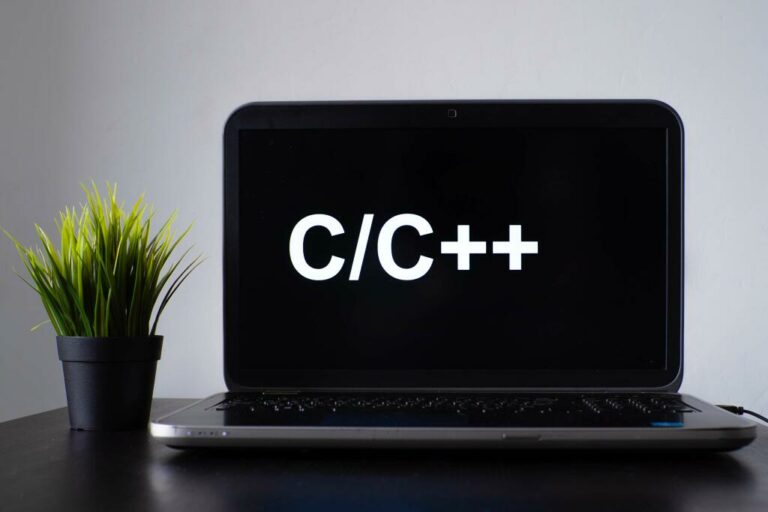 Additionally, blockchain operates with consensus mechanisms which ensure that the data is valid and guaranteed. Of course, the need for data protection on this level cannot be discounted, but it has also come with huge costs, both financially and operationally, for companies that deal in consumer data and identity — such as telecoms. CloudWatch Logs Insights helps organizations gain insights from a deluge of log data on applications and services. Consensus algorithms used for verification and distributed access affect the speed and computing power required to deliver service-level agreements in a scalable and sustainable way.
In many cases, identity providers are subject to vulnerabilities which expose personal information repositories to be stolen by deliberated attackers (e.g., Equifax data breach and Facebook security breach ). However, the implicit trust in identity providers becomes questionable with the increasing attacks . For instance, Lu et al. presented an interesting approach of building the trust reputation via tailored Ethereum tokens. Zhu combined the blockchain and the social networks between all IoT entities to build a security architecture for IoT, which apparently lays a solid foundation for the trust management. However, these decentralized or distributed ways still face up to many difficulties in building the reputation system or feedback mechanism for aggregating trust relations on each parties including all subjects and service providers. The applications should be redesigned in decentralized way and be autonomously decentralized applications .
Users still have to rely on "trusted third-party" identity providers to access services in different domains while these identity providers could see all the transactions between users and service providers. However, these trust management solutions are also built on the previous implicit identity assumption that users and service providers should put all trust to their identity providers so that they could identify each other in the same security domain. Within the same security domain, users and service providers trust and rely on the same identity provider, admitting that their personal information will not be compromised or exploited by the identity provider or third parties.
Personal information breaches and hacks plague the arena and have done untold damage to reputation, leading to lost revenue and huge added costs for companies dealing in data. As with any emerging technology, organizations should start by defining the problem. As questions of surveillance capitalism, power dynamics, geopolitical threats, sustainable business models and human rights underpin models for digital identity, the IAM-DLT opportunity carries implications for individuals, institutions and economics.
Identity Decentralized
The federated identity allows the sharing of information about users from one security domain to the other domains in the federation. Which means that no matter which identity is authenticated in one domain, services provided by another domain in the same federation are accessible based on credentials provided by its domain. However, the access of many unauthenticated third-party service providers to the detached identity providers could also cause the spread of phishing attacks. The Internet of Things aims at connecting everything, ranging from individuals, organizations, and companies to things in the physical and virtual world.
The digital identity has always been considered as the keystone for all online services and the foundation for building security mechanisms such as authentication and authorization. However, the current literature still lacks a comprehensive study on the digital identity management for the Internet of Things . In this paper, we firstly identify the requirements of building identity management systems for IoT, which comprises scalability, interoperability, mobility, security and privacy. Then, we trace the identity problem back to the origin in philosophy, analyze the Internet digital identity management solutions in the context of IoT and investigate recent surging blockchain sovereign identity solutions.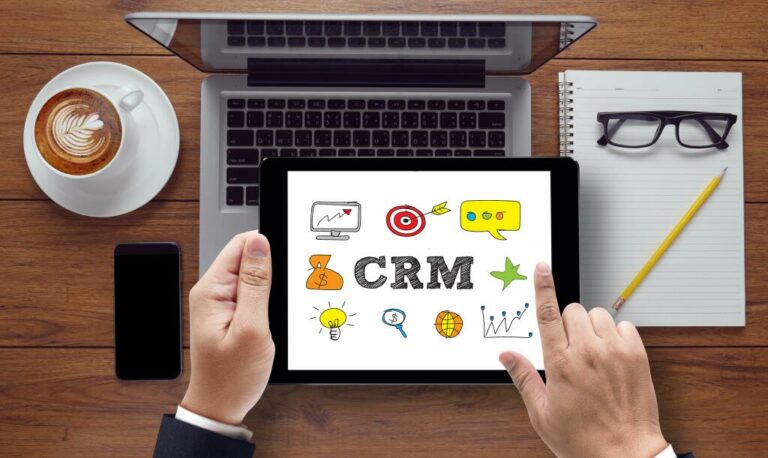 It involves the users storing their digital identities on their own devices and managing them on their own. Choosing what information is to be shared with others without a central authority is achieved by SSI, which can be created independent of the nation, state, https://globalcloudteam.com/ corporations, or global organizations. Utilizing powerful blockchain platforms, Protokol delivers pluggable and customizable identity-as-a-service solutions for CSPs to help better manage customer data, and unlock new opportunities for revenue generation.
The Difficulties Of Data
Consider the following 14 implications when evaluating where and how DLT can improve an organization's IAM infrastructure and end-user experience. NEC overcame the difficulties of traditional blockchain and developed new technology for enterprise use. It's a concept that stems from the belief that an individual must have control over the administration of his identity. Over 60% of the global GDP is expected to be digitized by 2022, meaning personal data will continue to increase in value.
With such implementations, the level of bureaucracy is reduced while increasing the processing speed resulting in better interoperability between the sectors/departments.
We understand the needs of Telecoms, and have identified how our solutions can bolster companies faced with the difficult path of data protection in this arena; especially in relation to customer data being used by both CSPs and their partner network.
Enhances security and privacy of medical records and intellectual property, while facilitating compliance with regulations protecting patient data.
Despite this huge investment, managing digital identities continues to be plagued by three Cs – Cumbersome, Costly and Challenging.
GDPR – A reflection on the 'self-sovereign identity' and the BlockchainThe GDPR is taking for granted a centralized identity model, meaning a centralized model of digital data storage and transmission. Those centralized models of digital data storage are relying on the principles that the data custodians are trustworthy and are mandated to steward personal data. The GDPR, while being technology-neutral by nature, is articulated around the idea that personal data are being stewarded by centralized authorities.
Managing Multiple Identities
With the explosion of cloud applications and platforms, online identities, and eCommerce, identity and authentication are often at the forefront of compliance and cybersecurity. Decentralized storage is one of the core components of secure identity data management. In a decentralized framework, credentials are usually stored directly on the user's device (e.g., smartphone, laptop) or securely held by private identity stores. Private keys are only known to the user, and public keys are distributed on a large scale. Consumers have come to realize their identities online, and their digital data deserves to be protected and managed better.
While successful IAM architectures obscure complexity from the end user, designers of IAM UX cannot overlook the importance of interface for education, consent, ease and accessibility. Organizations amassing huge amounts of personally identifiable information face new and evolving risks, regulations, privacy-focused competition and growing consumer distrust. Use cases enabled by DLT — such as self-sovereign identity and data minimization — via techniques such as zero-knowledge proofs offer stronger privacy protections. Rather than having PII replicated and stored across hundreds of organizations, information and sharing controls could remain with the end user. If you want to learn more about how our private, distributed ledger supports secure, robust ID management for your organization, read more about Distributed Ledger for Identity. As always, also make sure you sign up for our newsletter to learn more about BlockID and our blockchain ledger technology.
DLT enables shared recordkeeping, where transactions, authentications and interactions are recorded across and verified by a network rather than a single central authority. Credit card numbers, addresses, and other personal/private information were stolen or were leaked. The employees/individuals register themselves by providing accurate data required for authorization and authentication on various platforms. Data is changed for several reasons, such as the other user or mobile numbers or changes in bank details; therefore, the information isn't the same across all the databases.
Blockchain In
When these data are relegated to tight-lipped data vaults, they become less useful in driving product improvements and attaining true customer understanding. Only after receiving large fines or developing stronger IT capabilities will many enterprises pursue expensive and risky projects to achieve the right balance between data security and business needs. Bao F., Chen I.R. Dynamic trust management for internet of things applications; Proceedings of the International Workshop on Self-Aware Internet of Things; San Jose, CA, USA. Therefore, the Internet of Things calls for a brand new identity management paradigm to solve the existing identity security and privacy concerns on the Internet and take into account the native IoT unconventional characteristics.
Common Iot Attacks That Compromise Security
With the help of decentralized identifiers, any blockchain network can identify and verify the data entered was distributed by a trusted entity. This process takes place without storing the data in the database, adhering to the GDPR standards/policies. Decentralized identifiers are responsible for the separation of the data and direct identifiers. Nowadays CSPs are not simply data providers, but instead have a range of networks and business streams; where loyalty and other customer benefits can be shared and reused across the wide CSP partner network. A DID identity solution doesn't just benefit CSPs in utilizing reusable credentials for their internal operations but opens doors to more streamlined and profitable relationships with business partners. Imagine the opportunities of reusable credentials when utilized by both the CSP and their network partners.
Solutions
These solutions not only offer more control to the companies but also provide a more affordable solution and a new revenue stream. Being able to offer digital identity solutions allows the CSPs to generate new revenue from their partners and the market at large. Identities anchored on blockchains are inherently safer than identities stored on centralized servers.
Flexera's new 'State of the Cloud Report' puts Azure ahead of AWS for the first time as enterprise IT pros' preferred public … Microsoft has aimed its latest Windows 11 features at helping IT staff automate updates, secure corporate data and assist workers… Elon Musk could disrupt the social media industry with his purchase of Twitter and move the company away from social media's … Levels of access, privilege and restrictions change, as do identifiable attributes. DLT must be able to handle the frequency and complexity of verifications accurately, with minimal latency, across various connectivity and IoT environments.